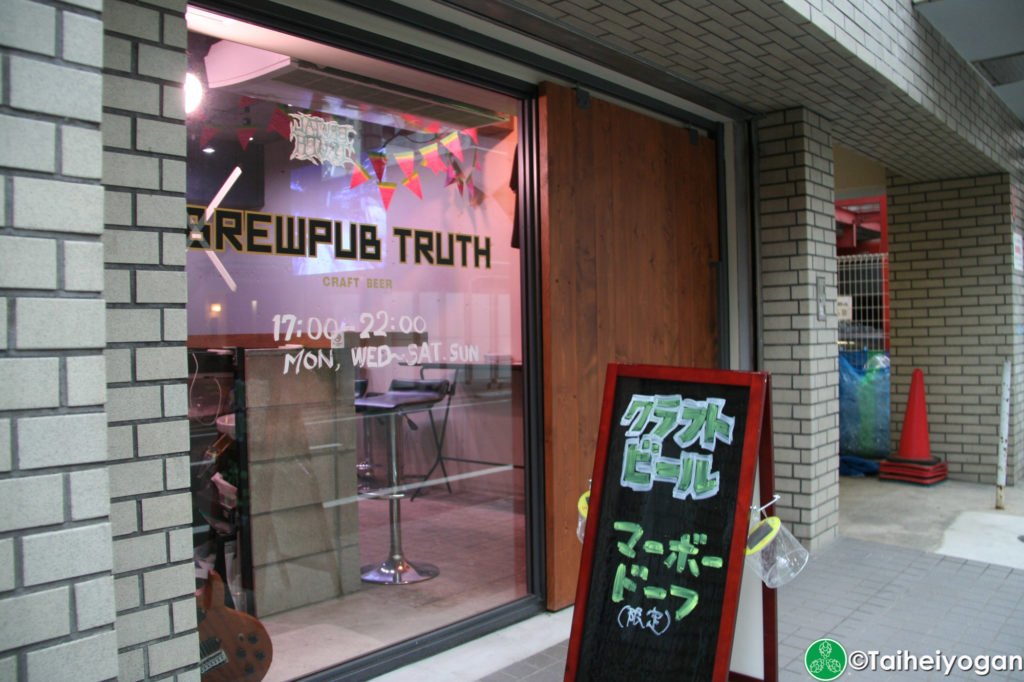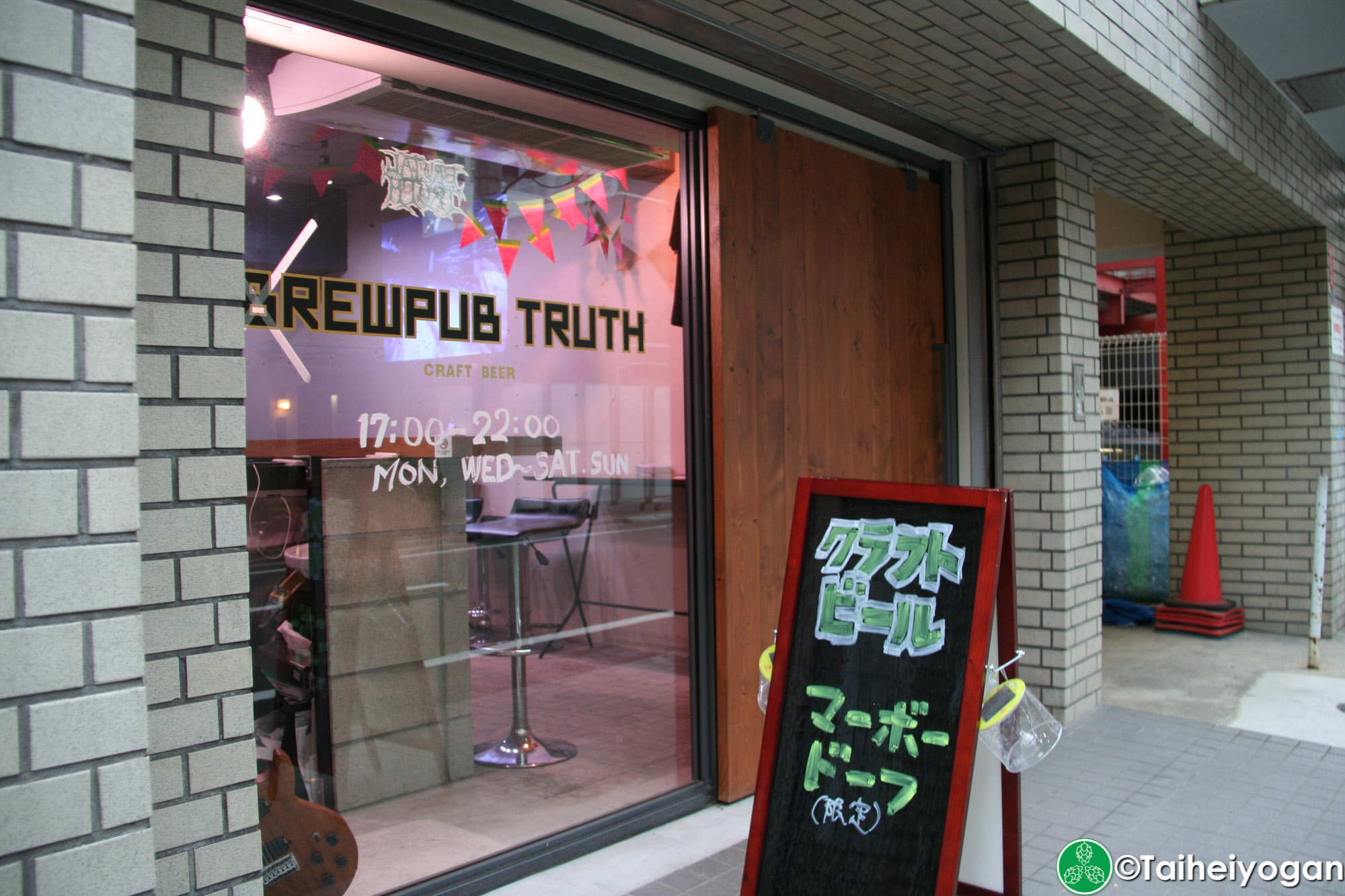 Brewpub Truth is the newest addition to the many craft beer joints in Gotanda.  However the owner, Kyoichiro Otsuka, has been a huge craft beer devotee for many years.  He got his start by volunteering at craft beer events and continues to close his heavy metal inspired bar to help out and party at events, like the recent MBCT 2019 and SSBB 2019.
Taihei: Which heavy metal groups inspire the concept of Brewpub Truth?
Otsuka-san: Of course, the name comes from the legendary American grindcore band "Brutal Truth".  Originally I wanted to start my own brewpub, so I looked for words with "blue" in rock to metal music groups, for example, "Blue Oyster Cult" (lol).  Then it came to me, Brutal Truth.  I quickly sent an e-mail to their official e-mail and the drummer, Richard Hoak, responded, and encouraged me to do it.
[Editor's Note:  "Blue" in Japanese is the same sound as "brew"]
Taihei: What's your favorite brewery and style of beer you want to focus your bar on?
Otsuka-san: Personally, I like the crisp west coast beers of America, specifically in the San Diego area, for example, Stone; of course I like the taste but also the brand.  Lately, American east coast beers have been seen in Japan as well as Scandinavian beers, where metal is popular.
Taihei: If there was a craft beer bar/restaurant association, would type of information would be important for you to know before starting to open a craft bar?
Otsuka-san: Generally, people work in shops to gain experience prior to opening their own restaurant, but I didn't do this.  I talked and listened to my friends and acquaintances to move forward.  I learned to pour beer by volunteering at beer festivals and finally I worked part-time at Devil Craft (Gotanda) to learn everything about being behind the counter.  I am grateful for all of their help.
Taihei: Gotanda has plenty of craft beer shops to choose from, but what makes your bar so special?
Otsuka-san: I guess it's the marriage of metal music and craft beer (lol).  I feel craft beer, especial American craft beer, goes great with rock and metal music.  In that theme, I have a guitar, electric drums, and other music themed items in the bar.  As long as the shop isn't busy, you can play on the instruments as you like.  Also, I try to keep a different lineup of beers to other bars in the area, and sometimes I bring in beers from my friends with nano breweries.  I'm also experimenting with mapo tofu to be different (lol).
Taihei: There's a drum set in your bar.  Do people come to practice on them or just make a lot of racket on them?
Otsuka-san: Often, customers get drunk and knock out some tunes.  The guitar in the restroom is the same.  Many people have picked up the guitar and drums, and even bands have played on them.  Of course, "first timers" will give it a go too.  For me, it is just a hobby, but I can show you the basics.  One time, there was a one year old boy, and another time, a nine year old girl, were happily banging on the drums.  Their fathers turned around to see their kids in delight and knew that they were in trouble (lol).