For people who are just getting into beer, it is a mystery as to what goes into making beer.  Beer is a very difficult product to produce that requires a lot of control.  In the simplest form, beer is made up of 4 ingredients: malt; hops; yeast; water.  The process of making beer varies widely and can affect the final product but if you ever want to try making beer you only need these 4 ingredients to get started.
Malt
Malt is basically any cereal grain such as wheat or barley that is germinated and then dried out.  Basically, the seeds of these grains are allowed to start growing and once shoots develop they dry it out and the shoots wither away.  This is required in order to help break down sugars locked within the grain and allowing it to be released for the yeast to eat.  Malt is steeped in water, like tea or coffee, and that resulting liquid becomes wort.  In the simplest terms, wort is a malt tea.
In Japan, most raw materials to make beer are imported, unless you are from one of the major beer manufacturers.  There are several major companies that sell malt but you are pretty limited as most malt that is produced in Japan is almost exclusively used in the macro breweries.
Hops
Hops imbibe bitterness and aromas into beer, being heavily featured in IPAs.  After the wort is made, the wort is brought to a boil and hops are added at different stages during the boil.  To keep things very simple, the longer you boil hops the more oils that create the bitterness is extracted and the less you boil it the more aromas you get.  This is a trade-off and will depend on the brewer and the recipe.
Japan only has one hop that is available commercially called Sorachi Ace.  It is the offspring of a British and Czech hop.  It has a lemon/lime aroma when used and a strong bitterness to it.  It was originally only available to Japanese breweries, specifically Sapporo Beer before it became commercially available in the US in 2006.  Other hop varieties developed in Japan are generally not available to most people but they are being developed.
Yeast
Yeast is how we make beer into an alcoholic drink that we all love.  Drinking a hoppy wort is very different to drinking an IPA after the yeast goes to town on it.  Wort tends to be very sweet, like liquid porridge, but the yeast goes to town on the sugars in the wort, producing a combination of CO2 and alcohol.  Yeast also produces other minor flavours that can greatly affect the flavour of the beer, but how this is done is a very hard thing to pinpoint at the moment.
All of the major breweries have their own yeast labs, but these yeasts are not available for the public and generally not available to craft breweries either.  Yeast is a closely guarded treasure within the beer industry and aside from contracting companies to brew your own beer, it is nearly impossible to get yeast from the major beer companies.  Most craft breweries in Japan will utilize the same yeasts that are available to other craft breweries around the world.  The biggest wild card in Japan is the use of sake yeast.  It is a personal preference but sake yeast will imbibe a sake flavour to the beer that is very distinct, but harder to source for those outside of Japan.
Water
Water is the source of life and a major component of beer.  Most beers contain 90~95% water so finding a good source of water is very important.  The mineral mix of the water will determine what types of beers will be brewed at a specific brewery.  Having soft or hard water is also a determinant that can affect the final flavour of the beer, but generally having softer water is safer than harder water as it is easier to add minerals into soft water than removing it from hard water.
Japan has a lot of great water sources but it will all depend on the municipality and region.  Some small town areas have very pristine water sources and Japanese sake has always been highly regionalized based on their water sources.  Mountain ground water picks up various minerals that make some regions perfect for making Japanese sake, and for the same reason many beer breweries can achieve great beers with the same water.  It all depends on the style they are making.
Adjuncts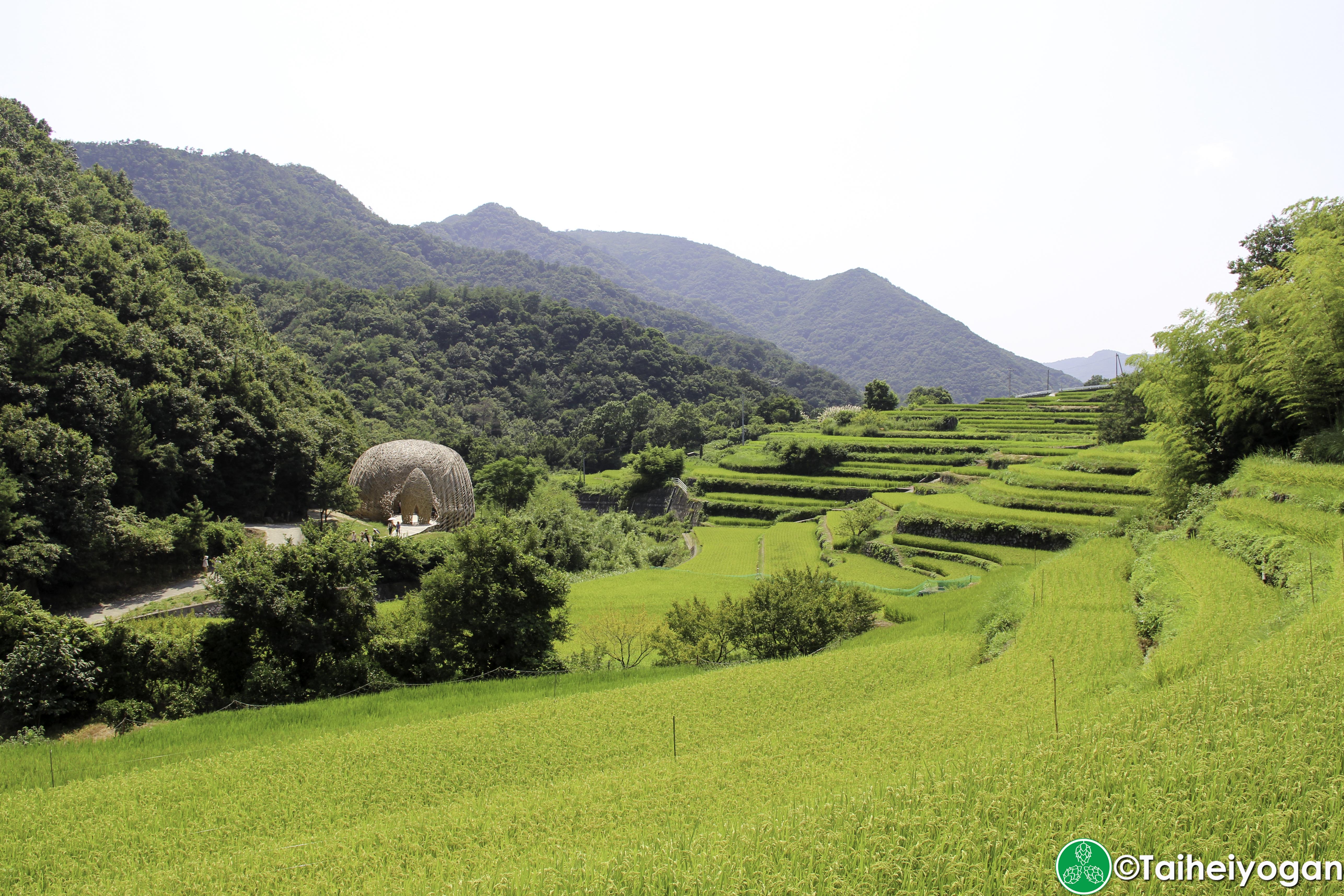 Many breweries will add adjuncts to their beers to help reduce costs and to improve the alcohol level without affecting the flavours.  In Japan, rice is the most popular adjunct for the big boys, but corn and regular sugar is also popular to varying degrees.  Sometimes it is normal to add corn sugar, such as an Imperial style beer, but generally craft brewers tend to consider them in a negative light.  This is not to say that adjuncts can't add to the flavour of beer, but having a high amount of adjuncts to help increase the alcohol level is generally considered bad practice.
Other Grains
Adding other grains such as rice, un-malted wheat or barley, or any other grain you can think of is very popular with craft beer.  You can easily find rye beers as well as oatmeal beers where either rye or oatmeal was added into the mash for added flavours.  Many Japanese craft brewers tend to avoid rye and oatmeal but a lot will look at rice.
Fruit/Vegetables/Spices
Belgian beers tend to add fruit rinds such as orange peel as well as spices such as coriander.  These are really popular in Japan as well and it is also not uncommon to see other Japanese fruits and spices added to beers in similar fashion.  For those looking for something new, while in Japan, these fruit and spiced beers are where things really shine in Japan.