Who is Phred?
Phred has been in the craft beer scene for years, scratch that, decades. He is highly spoken of and well liked in the craft beer industry.  I wouldn't call him the godfather craft beer in Japan, but he is pretty close to it.
The first time I met Phred was about 7 years ago at a food expo when I worked for a food consulting company.  He was the most positive guy in that whole building and after talking with him a bit about importing Rouge beers from Oregon, he introduced me to other craft breweries in Oregon while his customers came up to his booth.  Everyone knew Phred and his customers were always grinning from cheek to cheek while talking to him.  He kept offering me beers the whole time but I was on the clock and needed to get back to work.  He left a positive impression on me from that day forward.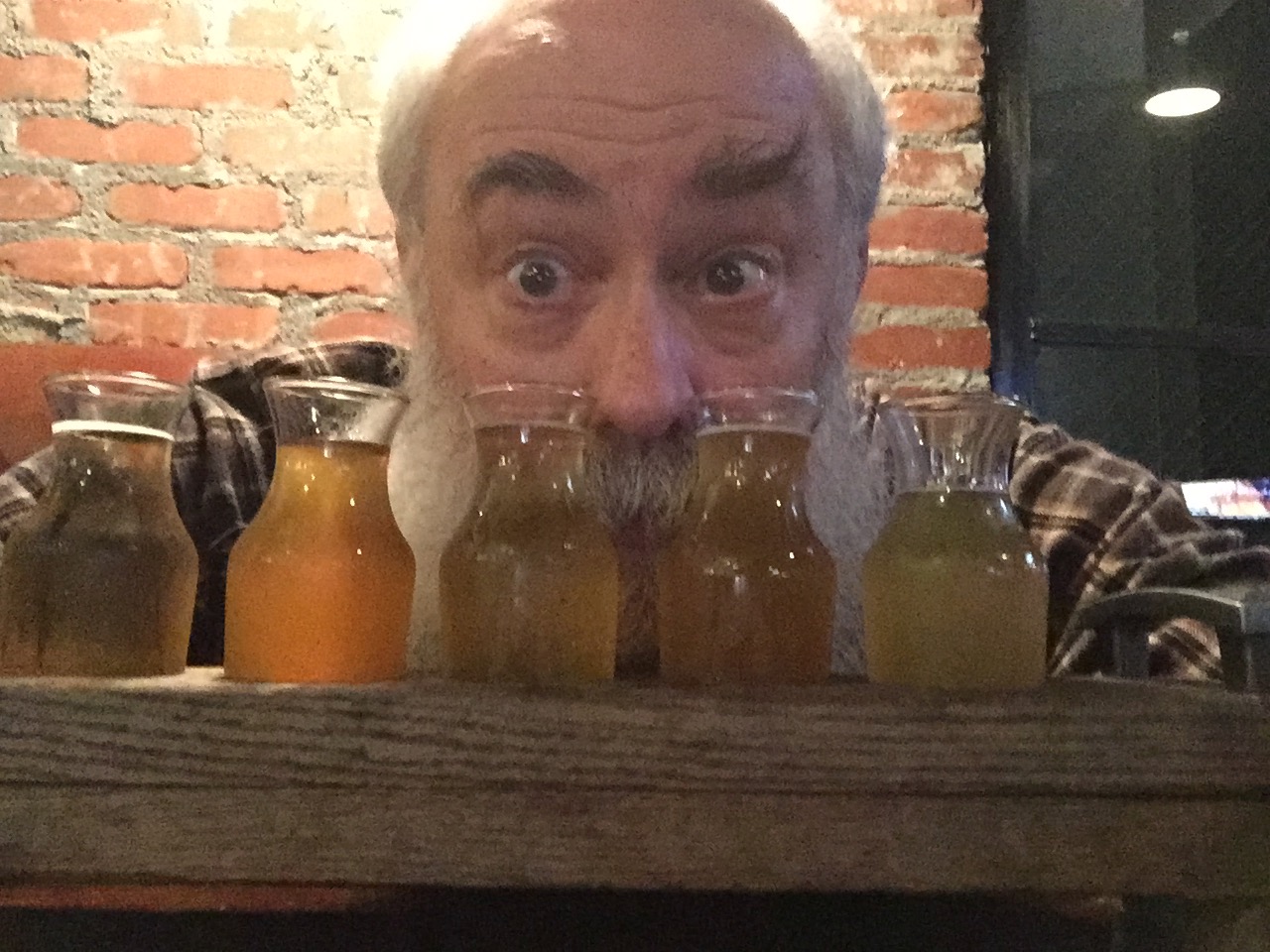 Recently, I was able to get an interview with Phred and his answers reflect the type of person he is.  Cool is an understatement of his true personality.
Interview
Taihei:  What was the draw of coming to Japan?
Phred:  I came in 1971 for six months on a three-year trip.  The second time around was for school in 1976.  What am I still doing here?
Taihei:  When you entered the craft beer scene, what was it like compared to now?
Phred:  I started the Mugishutei beer bar in 1980 with 15 types of mainly boring beers.  I now have over three hundred mainly good beers.  I started Ezo in the early 90's.
Taihei:  What's your favorite craft beer shirt to wear and why?
Phred:  I have a few Hawaiian style shirts with beer bottle patterns that I like.
Taihei:  How difficult was it to educate Japanese people about top notch beer?
Phred:  I still consider myself a beer missionary.  It's a never ending job.
Taihei:  There are some big breweries in Japan mimicking craft beer, what are your thoughts about it?
Phred:  Same as the crafty or crap beers in the states. I am not a fan.
Taihei:  Favorite Japanese food that goes well with the brands you sell?
Phred:  With close to 300 beers I have a beer to go with anything.  Variety is the spice of life.
Taihei:  When the godfather of craft beer is in Tokyo, where do you hang out? (Yoshinoya is an acceptable answer).
Phred:  I don't hang, I marathon 10 to 20 places a night.  I don't live in Tokyo so I try to go to as many places as possible.
Taihei:  What will be the hardships that craft beer faces in the near future?
Phred:  Crafty beers and over saturation.
Taihei:  Any new tasty beers for this summer?
Phred:  Long Root by Hop Works and Patagonia is popular.  Rogue has a new sour and a Coffee IPA.  We always have interesting stuff coming in.
Taihei:  Where can I find them in the Tokyo area?
Phred:  PDX Tap Room in Jingumae, Popeye in Ryogoku and Riddle in Otsuka are some of my favorites.
Taihei:  In the past few years, craft beer is blowing up in the Tokyo area.  Is this a blessing or a fad in your opinion?
Phred:  If they are good places, the more the merrier.
Taihei:  Last question: are you a bottle kind of guy or a can kind of guy when a glass is not in reach?
Phred:  If I can't get a glass I'll go with the flow.
To learn more about Phred, please see the information below.
Where to buy Ezo Beers
Information