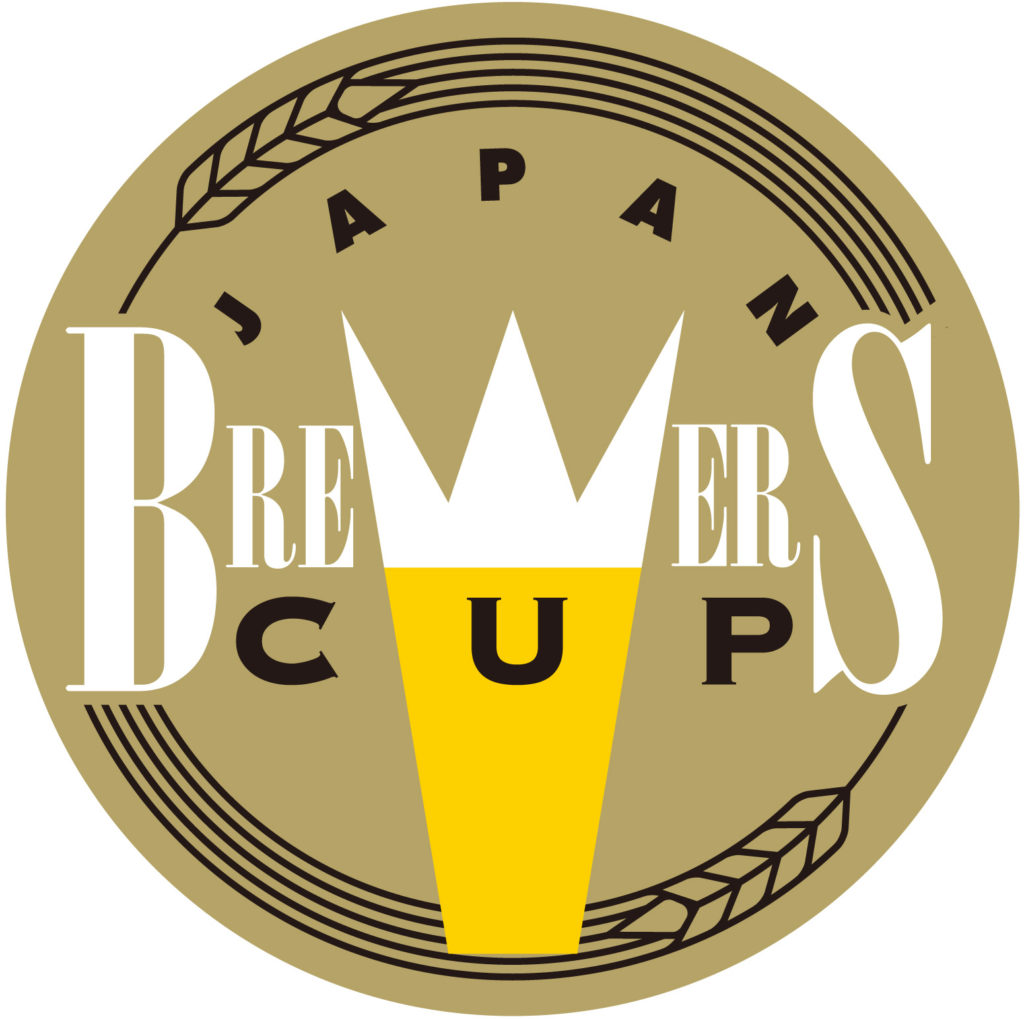 System
The Japan Brewers Cup is the best craft beer festival in Yokohama.  Located next to the Yokohama's red brick warehouse, it is a short walk to get to the Osanbashi Hall.  The entrance fee is 500 yen and beers and food start at 300 yen.  Most companies also have beer flights for around 1,000 yen.  There are many tables in the main hall and entertainment on the main stage throughout each day.
Seating
Traditionally there are no seats at the Japan Brewers Cup however there are lots of tables inside the hall and a small area to sit outside the entrance.  The open plaza outside the main entrance has ample seating on the floor but due to the winter temperatures you should dress warm.
Merchandise
Last year there were official pens available as souvenirs for 2018, but we are not sure about this year.  Brian from The Japan Beer Times will be there for the whole event to sell shirts.
What beers are coming?
Now, the good stuff on why you are reading this article and a reason to stop your Dry-January (is this really a thing?).  As always, Taihei reaches out to everyone, from the breweries to the importers.  The following is ordered by when each brewery responded to our e-mails.  Note that all beers are subject to change and will be updated until the start of the Brewers Cup.
Tochigi Microbrewery
A brewery that is known for brewing something different and unique that stands out during an event.  Below is what Yokosuka-san was willing to share, but there is one beer he is keeping to himself.
Yokosuka Curry IPA
Passion Wheat Ale
Rosemary Brown Ale
Tochigi Special Ale
Kobo Brewery
Kochas, the brewer of Kobo Brewery has been brewing in Japan for a long time and has helped Taihei last year with our one year beach clean-up.  Please drop by this booth and say thank you for helping to make Kamakura's beaches a little bit cleaner.
Premiant Pilsner
Yuzu Premiant Pilsner
Pale Ale
3A Lager
Ezo Beer
Phred aka the godfather of craft beer will be making his fourth appearance at this event.
Rouge Outta line IPA
Rouge Counter Current
Rogue Hazelutely Choctabulous
Rogue Shakespeare Stout
Rogue Straight Outta Newport IPA
Rogue Yellow Snow Pilsner
Ex Novo Cult Calssic
Ex Novo Cactus Wins The Lottery
TDM 1874 Brewery
The legendary brewer, George, who is known for being humble and the man of style, beer styles that is, will be attending this event for the first time.
Stardust
Old Ale (2018) (Note: Expect this one to sell out quickly)
One Hop Pale
Azacca
Brown Porter
Pale Ale
OIRASE Brewery
Oirase Brewery is based in Aomori and focuses on bringing beers that are true to style.  Their mainstays are European style beers with a seasonals to keep you guessing what will be next.
Pilsner
Dark Lager
Amber Lager
Weizen
Fresh Hop Ale
Summer Ale
IPA
Blueberry Ale
Fujizakura Kougen Beer
This will be their first year displaying their beer at the Japan Brewers Cup, but if you can't wait, you can always drop by their other locations in the Tokyo Area.
Hakone Beer
Who doesn't mind a cold one after a dip in the hot spring?
Hakone Pilsner
Nagano Trading
This will be Nagano Trading's 7th appearance and they will be bringing one of their newest breweries in their collection to the Japan Brewers Cup, Belching Beaver.
Deftones Phantom Bride
Me So Honey Blonde
Hop Highway
Peanut Butter Milk Stout
Shonan Kuramoto Beer
Any newbie craft beer head should tried a Shonan beer or been to their establishment in Kanagawa prefecture.  They are a stalwart of the craft beer scene in Kanto.
Pilsner
Golden Ale
Yuzu Ale
American IPA
New English IPA
Other Specialty Beers
Yoho-Brewing
Everyone under the rising sun knows this brewery and the core beers in their lineup, however they have something new for this event.
Brut IPA
Pale Ale
Devil Craft Brewing
The Devils were originally known for their pizzas, but since they opened their brewery, they have been becoming more famous for their beers.
Devillation
Coffee Milk Stout
Devil Juice
Juicy IPA
Cream Lager
FestEvil
Imp. Stout/Barley Wine
Angel Crush
Iwate Kura Beer
Iwate Kura Beer is well known in the craft beer community for their Oyster Stout and Sansho Ale.  They will be returning to the Japan Brewer's Cup in 2019.
Yatsugatake Beer TOUCHDOWN
This brewery is bringing their classical European styles for this event, so if you are tired of trying IPAs, this is the booth to visit.
Pilsner
Dunkel
Kiyosato Lager
Premium Rock Bock
Weiss
Taihu Brewery
This brewery from Taiwan produces an array of ales while using local ingredients to introduce Taiwan to the world beer stage.  They are known for their high quality and have numerous awards throughout the world.
Passion Fruit Saison (ABV 4.5%)
Barrel-aged Coffee Stout (ABV 10%)
Grapefruit IPA (ABV 6.0%)
Tea Lager (ABV 4.5%)
Apple Pie (ABV 4.5%)
Kumquat Kolsch (ABV 4.5%)
Taihu 925 – Pilsner (ABV 5.0%)
AQ BEVOLUTION
AQ Bevolution is a major importer of American and European craft beers.  Madoka of AQ Bevolution will be updating us on the list of their beers.
Heretic Lager
Heretic Make America Juicy Again NE Style IPA  (Recommended by AQ)
Heretic Juicier Than Thou NE Style IPA with Mango (Recommended by AQ)
Revolution Fist City
Revolution Citra Hero IPA
Kneep Deep Lupulin River
Knee Deep Mandarin Juice IPA
Knee Deep Hoptologist
Fifty Fifty Landslide IPA
Revolution Freedom of Speach
Revolution Sun Crusher
To Øl Gose to Hollywood
Stillwater Gose Gone Hopped
Y.Market Brewing
Y. Market Brewing from Nagoya is well known for the hoppy beers.  They have a flair for creativity while sticking to their roots with IPAs.
KANESHIGE Apple Field

Style: Fruit Ale
Hops: US Simcoe, NZ Nelson Sauvin, US Mosaic
IBU: 19.1/ABU: 4.7%

The Sun which Rose from the West (Triple collaboration between Heretic Brewing and FIFTY FIFTY Brewing)

Style: American Red IPA
Hops: US Cascade, US Horizon, US Mosaic, US Citra, US Simcoe
IBU: 22.1/ABU: 5.5%

Hysteric IPA

Style: Indian Pale Ale
Hops: US Simcoe, US Citra, US Chinook, NZ Motueka, US Mosaic
IBU: 65.39/ABU: 7.1%

Yellow Sky Pale Ale

Style: Fruit Pale Ale
Hops: US Citra
IBU: 19/ABU: 6%

Lupulin Nectar

Style: New England Double IPA
Hops: US Horizon, US Mosaic, US Citra, US Simcoe, AU Galaxy
IBU: 19.81/ABU: 7.8%

Craft Heart Red

Style: American Red Ale
Hops: US Simcoe, US Citra
IBU: 32.48/ABU: 5.5%
Far Yeast Brewing
Based in Yamanashi, Far Yeast Brewing Company has been around for years.  You can find their beers all over Kanto.  They focus on Belgian style beers but have branched out to American styles in recent years.
Tokyo White (ABV 5.0% IBU 20)

Features dryness and a sharp feeling with fruity flavors and a refreshing hop fragrance.

Tokyo Blonde (ABV 5.0% IBU 35)

A light drinkable Golden Ale using an abundance of aroma hops.

Tokyo IPA (ABV 6.0% IBU 50)

Uses Belgian yeast and American hops.

NE Resolution IPA (ABV 6.7% IBU 38)

Released in January, as a "New Year's Resolution" multiplied by "NE". Hoppy and juicy, with a large amount of American hops that add a flavor of peach and pineapple.

Extra Brut IPA (ABV 7.0% IBU 15)

This beer is a collaboration between Far Yeast Brewing and Hong Kong's up-and-coming brewery Gweilo Beer. It features the hop fragrance of white grapes and tropical esters.
254 Beer
254 Beer is the new kid on the block of Yokohama.  Their brewpub (29BY) opened last year and they are already at the Japan Brewers Cup!
254IPA
254White
254DARK
79Saison
Cotswolds
Peated Black
AJB Co
AJB Co. is coming off of another strong year and participating at the Brewers Cup by bringing 10 great beers.  They are bringing some staples and some new brews to keep you happy.
Session IPA
Hoppy Pils
Foeder Pils
Nozawa IPA
King Kong Knee Drop
JJ2
Respite
Nozawa Stout
Hyakkendana
Barrel #23