Taihei usually reports about events in Tokyo and Okinawa.  This is a first to write about for Taihei's coming out party… in Japanese we mean.
The Taihei guys wanted to do something special when releasing the site in Japanese.  Taihei is a passion of love to help spread the gospel of beer in the world.  Beer is about celebrating the good times and mellowing out with the bad.  It's a comforting friend that eases the stress of the day and the moments of foolishness that needs to be shared with friends.
For this event, each beer has been selected to represent a brief moment through the past year and a half for Taihei.  It's the eagerness of the Tokyo Aleworks boys starting something new; the bromance between Albert of AQ Bevolution and Jamil at Heretic Brewing that wasn't completely caught on video; a huge opportunity for George of TDM 1874 leading the way as a head brewer; the husband and wife team at Ebina Beer; the passion of Dan at Hakuba Brewing Company; and Ibrew is the place where the Taihei guys watched the staff become husbands and fathers while continuously growing their business.  These are the people behind the industry, so please join them this Saturday on Nov. 24th, 7pm at Ibrew.
Collaboration Beers
Tokyo Aleworks, Lakewood Brewing, Taiheiyogan Collaboration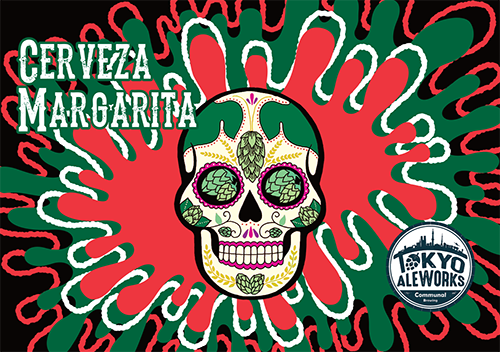 Cerveza Margarita
ABV – 4.86%
IBU – 15.8
"It is a Mexican lager with Lime juice and sea salt.  This is a crushable, light beer demonstrates the sweet flavors of Vienna and pilsner malt, and hints of orange from the Mandarina Bavaria hops.  The subtle lime and sea salt flavors make it reminiscent of a Margarita.  It's definitely the perfect beer after a long, hard day at work." -Tokyo Aleworks
This collaboration beer was the brainchild of Justin Hatley of Lakewood Brewing. The idea was to make a Margarita Mexican Lager.  Taking time out of his vacation to brew at Tokyo Aleworks, Taiheiyogan put the wheels in motion to connect these fun breweries while helping with the brewing process.
Tokyo Aleworks (Non-collaboration)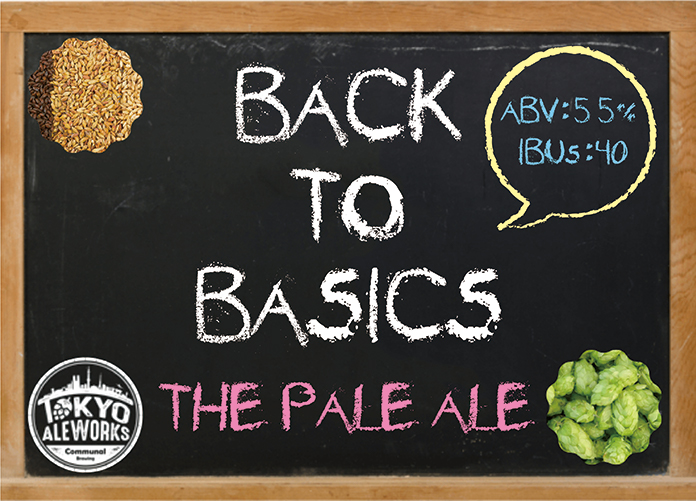 Back to Basics: Pale Ale
ABV – 5.5%
IBU – 40
"The series 'back to basics' is to showcase well-made classic style beers, as everyone seems to be getting away from that.  This is a classic take on and easy drinking pale ale with notes of grapefruit and orange.  The gentle resin both in the nose and the flavor soothes the mind."  -Tokyo Aleworks
Ebina Beer, Taiheiyogan Collaboration

Back in 2017, Taiheiyogan were talking with Tom about adding marjoram to a beer.  Marjoram is a Czech herb that is used in bramboráky, a potato cake from the Czech Republic.  It was an interesting idea that has finally come to light for Taiheiyogan's Japanese site celebration!

Coffee Orange Trio
ABV – 5%
Using Ebina Beer's Coffee Dark Lager, we were inspired to add some orange peel to the mix to create a fun combination of flavours.  This beer is only available at Ibrew during the party, until they sell out.  There are no plans to create another batch of this anytime soon.
Domestic Beers
TDM 1874

Star Dust DIPA
ABV – 8%
IBU – 60
"STAR DUSTはGalaxyホップがメイン。マンゴーやパッションフルーツなど南国フルーツの濃厚な香り。アルコールはなんと8.0%!苦味もしっかり。トロピカルなダブルIPAをぜひ飲みにお越しください!
Star Dust was made with Galaxy hops. It has a whopping 8% alcohol that is balanced with mango and passion fruit scents. This tropical double IPA has a pleasant bitterness that will have you coming back for more!" –TDM 1874
*Translated by Taiheiyogan
Hakuba Brewing Company
Hakuba IPA
ABV – 6%
IBU – 50
"芳醇な南国の果実の風味と香り、マリス・オッターモルトと英国のエール酵母、シトラとアマリロホップのブレンド。モルトの甘み、ホップの薫り、風味と深いビターな味わいが絶妙に調和しています。
Intensely tropical fruit flavours and aromas from Citra and Amarillo hops. This ale is easy to drink for 6% alcohol, and carries a little sweetness from caramel malts." -Hakuba Brewing Company
Session IPA
ABV – 4%
IBU – 35
"飲みやすく、調和がとれていて、アルコール度数が低めにしては、驚くほどフルボディです。アマリロとシムコーの強力なドライホッピングで、素晴らしい香りを実現。小麦とキャラメルモルトでボディに深みが増し、ホップを下支えします。
Brewed to have a medium body and fun hoppy flavours even with low alcohol, this craft beer drinks super easily; perfect for a long session. Amarillo hops shine through the heady citrus and berry aroma, whilst the flavour is gently hoppy and not too bitter." -Hakuba Brewing Company
Romantic Village・ろまんちっく村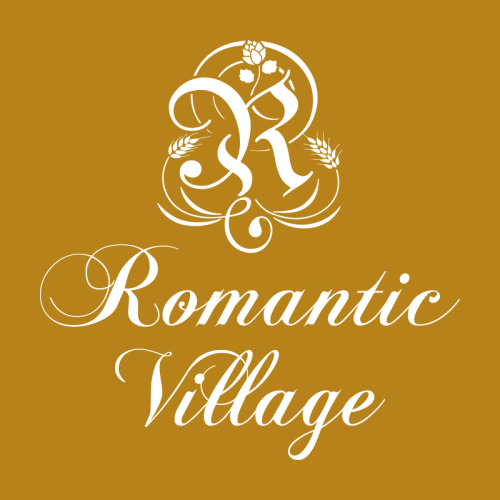 "A juicy IPA beer with the 'fastest' burst of hop aroma and smooth, light bitter taste of oats. It gained its highly rich aroma by using 16 times as much hops as normal beers, and the brewing technique called 'hop-bursting', which helps maximizing the aroma of hop." -Romantic Village
Baird Beer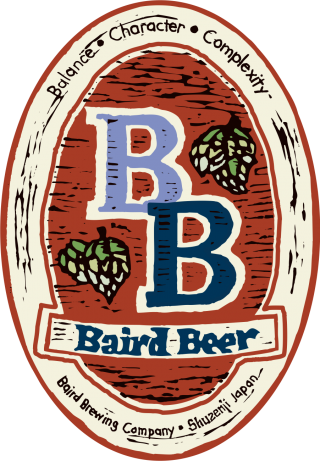 Tombi Farms Lemongrass Ale
ABV: 5.5%
IBU 18
Lemongrass from Tombi Farms was added to this ale in the whirlpool and dry hopping process.  Hops for this special ale were grown at Baird's own personal hop field making this a truly Japanese beer.  For added uniqueness, 10% of unmalted barley was also used for this brew.
Imported Beers
Firestone Walker Brewing Co.
Luponic Distortion No. 11
ABV – 5.9%
IBU – 59
SRM – 4
"The base beer of Luponic Distortion always remains the same, but each new release features a different hop blend built around emerging and experimental cultivars—all designed to showcase the possibilities of pure hop aromas and flavors.
The lead hops in No. 11 include cultivars from three different continents, providing distinct qualities of pineapple, guava and lemon drop.
In the words of Brewmaster Matt Brynildson, 'No. 11 showcases an emergent new hop from the Pacific Northwest that is loaded with this unique pineapple character. We complemented this with an Australian hop that contributes a distinct guava quality, as well as a German hop that rounds it all out with a candied lemon character. As always, these aromas and flavors are derived solely through hops—no lemon drops or pineapples were killed in the making of this beer.'" -Firestone Walker
Heretic Brewing
Helles Lager
ABV – 5.4%
IBU – 20
SRM – 4
"Classic German-style Munich Helles.  As much as we love bold, in-your-face hop monsters and giant barrel-aged stouts, we still enjoy drinking a clean, delicate, balanced lager.  We brew our Heretic Lager in the traditional style of a Munich Helles using only the finest German malt, hops, yeast and our wonderful local water.  Prost!" -Heretic
Lompoc Brewing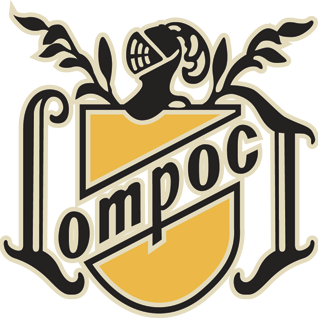 C-Note IPA
ABV – 6.9%
IBU – 100
"This highly hopped ale has a deep copper to orange hue with a bold aroma of pine and herbal spice. Hints of toffee and caramel are followed by a citrus finish that is dry and refreshingly bitter." -Lompoc
Schooner Brewing
King Street Brown (Brown Ale)
ABV – 5.5%
IBU – 32