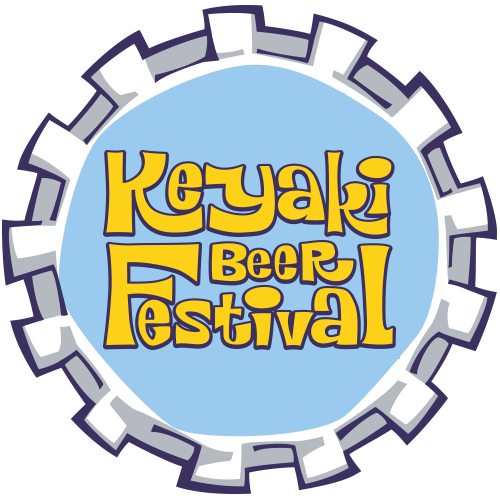 System
The Keyaki Beer Festival is the largest craft beer festival in the Kanto region.  There is an information tent where you can buy information books (Japanese only) that also has special coupons.  It is an open system where you pay at each tent.  Sampler sets are very popular at the Keyaki Beer Festival and a gift shop with bottles of beer is also available.
Seating
The Keyaki Beer Festival's spring edition is held outdoors in the Keyaki Hiroba (Plaza).  There are areas around the festival with seating as well as open areas for you to put a sheet down and sit on the floor.  All of the trees have small wooden counters around them to add more standing areas.  There is a paid seating area that is covered that costs 1,400 yen per person for 3 hours.  This includes 1,000 yen in tickets that are available to be used throughout the event, which effectively reduces the price to 500 yen for 3 hours.
Merchandise
The Keyaki Beer Festival always has a lot of merchandise.  They have several shirts in several colours as well as glass coasters and glasses.  Head to the main event tent to purchase it.  In the basement area, they also had a bottle shop open so you can buy some rare bottles to take home.
Access