Shiokaze BrewLab is one of the newest breweries in Japan doing gypsy brewing, but they need your help to build their brewery and taproom. Shiokaze Brewlab's crowdfunding initiative is the brainchild of Chris Poel a member of the Baird Beer family for 18 years, but he has left the Baird nest for Chiba for the next stage in his brewing career.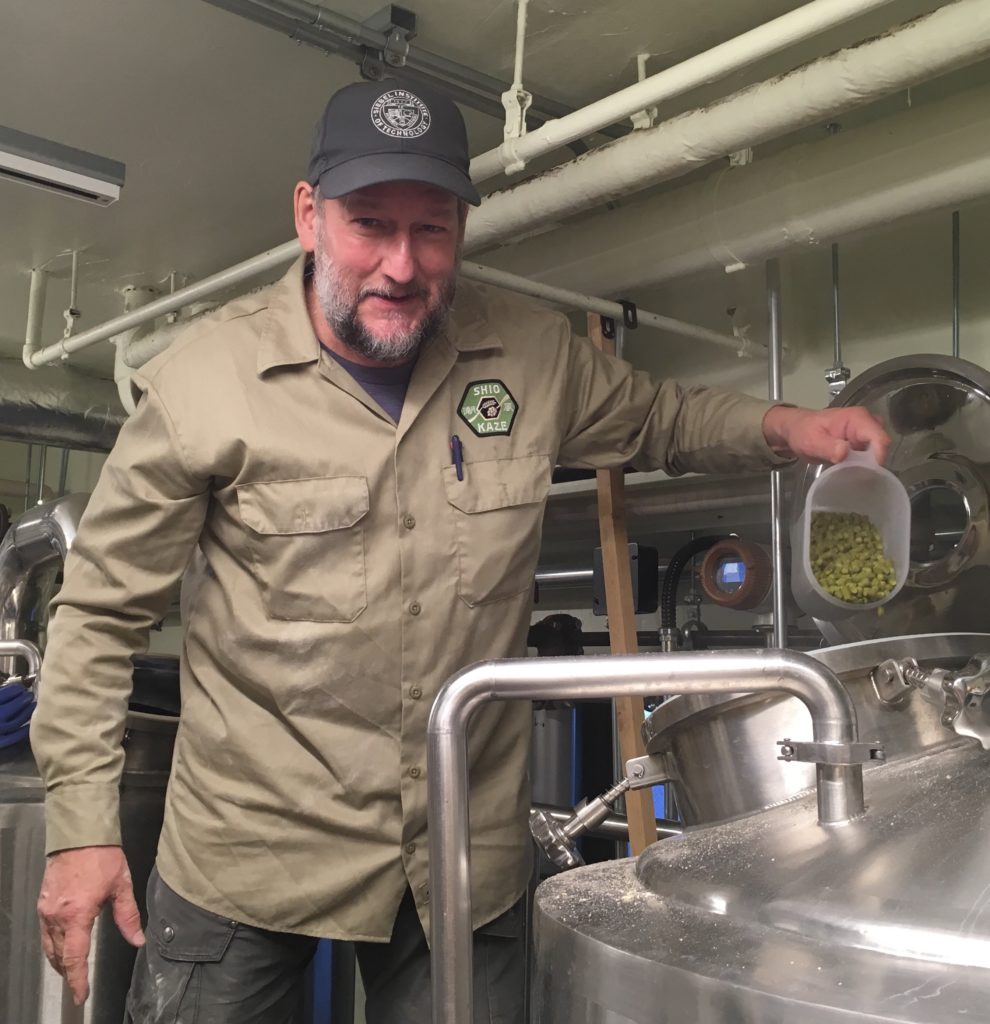 Interview
Taihei:  What's the concept for Shiokaze BrewStand and the focus on Shiokaze BrewLab?
Chris:  Shiokaze wants to contribute to Japanese craft beer by brewing great beer, of course. But beyond that, we will focus on education — brewery consulting, brewer training, and consumer education. As most craft beer fans know, the quality of beers coming out of Japanese craft breweries can be hit or miss, largely due to lack of opportunities to learn the brewing process and gain experience in an established brewery. We want to provide those opportunities, both in-house and off-site at other breweries. At the same time, we will hold beer seminars for consumers, focusing on styles, off-flavors, and maybe even how-to-brew type workshops. There's more, but I don't want to bore your readers too much.
Taihei:  I read that the minimum crowdfunding contribution is ¥100,000 to be a Shiokaze backer, could you tell me briefly where is the seed money going?
Chris:  We have found a great location, the owner loves our concept, and the rent is reasonable. However, the real estate agent is playing hardball and requires us to have about 25 times the monthly rent in the bank before they'll let us sign a contract. Once we have the location secured, we will use the money to build out our tasting room and get started on the brewery.
Taihei:  Okay, now that you have my beer money to get this show on the road, what does a Shiokaze crowdfunder receive?
Chris:  Our crowdfunding initiative is quite different from most others. Instead of getting a bunch of swag that you probably aren't really interested in, we're doing loan crowdfunding. The main perk is that for every ¥100,000 provided, you will be paid back ¥125,000 in five years. But members will receive additional benefits as well: a Shiokaze iron-on patch, some free beer every year, 50% off additional beers, T-shirts, and other Shiokaze goods, and invites to special member-only parties. And people who contribute ¥500,000 will be invited to come into the brewery to design and brew their own beer, which they can then drink for free until the batch is gone.
Taihei:  How close are you meeting your goal with your crowdfunding initiative?
Chris:  We're about 30% to our goal of ¥10 million. We hope to reach our goal by February 2020, which should allow us to get our building and tasting room open by May at the latest. The brewery will follow in early autumn, if everything goes smoothly.
Taihei:  Some of our readers might be interested in joining; what's the best way to find out more information?
Chris:  Send me an email at <shiokazebrewlab@gmail.com>. I'll send out an information sheet (in English or Japanese), and if you are ready to join, there's a signup sheet attached. And to anyone who is interested, thank you very much. Even if you can't provide any funds, we appreciate your support. Finally, thanks to the good people at Taihei for giving us this opportunity to introduce our BrewLab.
Information